Data Science And Artificial Intelligence
Whether you're launching a big data initiative, moving to the cloud, or revamping your existing solution, we can help your company go from data to insights. One of the biggest challenges companies face is knowing what data they do or don't have, and where it is. We work across your organization to define, document, and contextualize your data. This can lead to the uncovering of "dark data"; information that is valuable, unknown or underutilized. At ESF, we provide solutions that transform your "dark data" into actionable insights through AI modeling, predictive analytics, and a robust approach to scenario planning that helps your business reduce costs and minimize risks.
Model Development SOP
Our model development framework ensures that no stone is left unturned, creating the rigor needed to bring big ideas to production. From inception to implementation, our holistic framework considers all components of your business problem.
Analytics Center of Excellence
To aid the diffusion of analytics throughout the enterprise, we work with clients to create an analytics Center of Excellence (CoE) using co-sourced talent models. Co-sourcing accelerates acclimation to the CoE model through ESF knowledge sharing. Through our "Ideation, Innovation, and Industrialization" framework, we make building the analytics CoE seamless from both a people and technology perspective. This approach allows us to enact key processes needed for long-term success, as well as identifying quantifiable, actionable benefits to show immediate success.
Model Governance
Model governance not only ensures that new models are the best possible fit for the business, but it also demonstrates how they continue to deliver on their objectives once in production. This process creates an agile pathway for continuous improvement and enhancement. Having a model governance strategy with clear roles, ownership and processes is essential if companies are to make the most of their analytics investments.
What We Offer
Algorithm Development
It is a long established fact that a reader will be distracted by when looking at its layout.
Advanced Business Analytics & Reporting
It is a long established fact that a reader will be distracted by when looking at its layout.
Basic and Applied Research and Development
It is a long established fact that a reader will be distracted by when looking at its layout.
Data Modeling
It is a long established fact that a reader will be distracted by when looking at its layout.
Targeting & Personalization
It is a long established fact that a reader will be distracted by when looking at its layout.
Natural Language Processing
It is a long established fact that a reader will be distracted by when looking at its layout.
Automation Through Machine Learning
It is a long established fact that a reader will be distracted by when looking at its layout.
Business Intelligence & Data Warehousing
Business intelligence systems mean better business decisions. Whether your concerns are operational to strategic, ESF employs a set of techniques and tools that transform your raw data into useful information. Our Business Intelligence team is focused primarily on helping organizations leverage the Microsoft BI platform, including Power BI, SQL Server, and SharePoint.
Data Marts
Data marts are a more simple form of data warehousing that is focused on a single subject (or functional area), such as sales, finance or marketing. Data marts are often built and controlled by a single department within an organization, and they provide the necessary data-driven capabilities your enterprise needs to make decisions within specific fields.
BI QuickStart
If your organization is just getting started with Business Intelligence, you may want to consider our QuickStart program. You'll learn the benefits of a robust BI capability using your own data. Our QuickStart program includes an overview of the Microsoft BI platform, reports and dashboards for specific scenarios, and recommendations for solving your BI needs.
Data Visualization And Storytelling
At ESF, we deliver concise, multi-dimensional, and thoughtfully designed insights to your team's decision-makers. We know that making sense of big data can be overwhelming, but data visualization turns that complexity into clarity. Our team is equipped with the necessary skills to spot trends and outliers quickly; a key part of building an insights-driven organization. Using interactive data visualization solutions to tell a cohesive story enhances understanding and maximizes the use and impact of the insights uncovered in your data.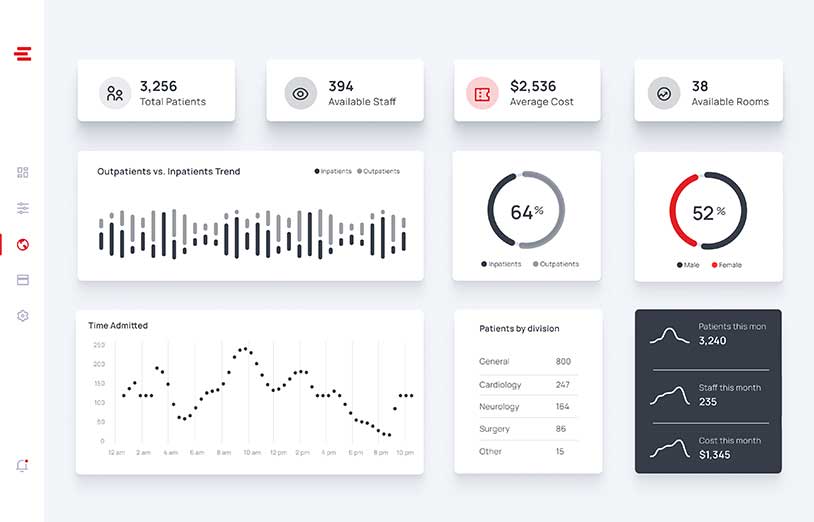 Business Storytelling with Data
Success in data visualization comes down to getting to know our client's business, people, and data. We work with your team to identify their business needs, create a roadmap for addressing those needs, and implement platforms, processes, and visualization analytics that deliver actionable insights. Then, we pull together the critical data and technologies to answer key questions with accuracy and clarity.
Decision-Ready Dashboards
We call our dashboards decision-ready because they enable end users to make informed decisions without confusion. To create decision-ready dashboards, we follow a strategic framework with every project that includes discovery, data preparation, dashboard development, distribution, and documentation, thus encompassing all aspects of your data in one easy-to-use platform.
An Agile Approach
By using an agile layering approach to evolve and deploy visualizations, our team delivers value and gets business and IT actively engaged. This approach is highly collaborative, working with all stakeholders to quickly reach the right solution.
What We Offer
Data Strategy & Roadmaps
Program Management
Technology Selection & Fit
Data Architecture
Capability Maturity Assessment
Master Data Management
Data Foundation And Modernization
With our team of experts, we cultivate a data-driven approach that is catered to your needs, and we maintain direct communication with your enterprise to ensure every problem is accurately assessed. By designing a secure, high-performance, scalable foundation for seamlessly integrating into your existing environments, we reduce development time from years to months, decrease delivery costs by up to 50%, and generate ROI through revenue generation and operational efficiencies.
Data Engineering
Are you having trouble wrangling your data into a format that allows you to analyze it? ESF has experts familiar with a wide variety of analytics tools who can help you build trust within your data infrastructure.
Tailored platforms built for you
Armed with business and technical insights, our experts, design platform application architectures. Instead of force-fitting expensive or cumbersome solutions, ESF focuses on what works best for your enterprise.
Modern Data Architecture
We have the power to ingest your data from across your organization, store it in a data lake, call upon it whenever needed, and integrate powerful applications to create a seamless and comprehensive platform. Our architecture consists of a data lake that unites data silos and sources and holds a variety of structured and unstructured data through a metadata-driven ingestion framework
What We Offer
Big Data with Hadoop and beyond
Automated Continuous Integration
On-Premise Cloud Migration
Customized ETL to transform data for dimensional modeling
Real-Time Data Processing
Agile Implementation
End-to-end integration with analytic capabilities such as sandboxes, modeling software, BI toolkits, multi-dimensional KPIs, and balanced scorecards
Big Data
Consulting
Our big data consulting team leverages modern cloud analytic technologies, including Amazon Web Services and Microsoft Azure, to develop data warehousing, advanced analytics, and machine learning applications that are both powerful and cost-effective. We work with organizations already using Hadoop and related tools, but we also help companies who are new to Big Data, identifying potential high-value projects, and providing the guidance and technical expertise needed to make their initiatives successful. Our big data consulting services range from evaluation, optimization, to technology recommendations and strategy.
Use Cases And Planning
ESF use-case driven approach guides our customers from generic problem statements to an actionable plan for delivering a next-generation big data platform. B. We work across a variety of use cases and industries. From data warehouse and query offload of medical billing data to advanced analytics and fraud detection for payment processing and money transfer applications, we maintain a versatile course
System Architecture
Designing and building a big data platform that can scale to handle billions of transactions per day and thousands of concurrent users is no easy task. Our big data consulting team has years of hands-on experience building large scale systems. We leverage eSolutionsFirst's reusable templates for capacity planning, architecture, configuration management, and monitoring to help our clients build platforms that always perform at their peak. Existing systems benefit from a comprehensive review from our experts to identify problems and recommend solutions to get them back to optimal performance.
Data Architecture & Integration
We provide hands-on expertise with Hadoop and the best practices for data management, thus mitigating the costly effects of an underperforming big data platform. We believe that agility and performance should be the mantra for all Big Data projects, which is why we utilize a use-case driven methodology that processes data quickly and accurately.
Data Exploration And Visualization
While Hadoop is capable of processing vast amounts of data, making that data accessible and visually compelling to businesses requires the additional expertise that ESF provides. Through our active partnerships with a multitude of companies, we deliver an easy-to-use analytics platform built around Hadoop.
Platforms Tools We Use List
Hadoop (Cloudera, Mapr, Qubole, And Microsoft Hdinsight Distributions)
Amazon Web Services (Data Pipeline, EMR, Redshift)
Apache Impala And SQL On Hadoop
Apache Spark And Mahout
Apache Hbase And Cassandra
Apache Hive And Pig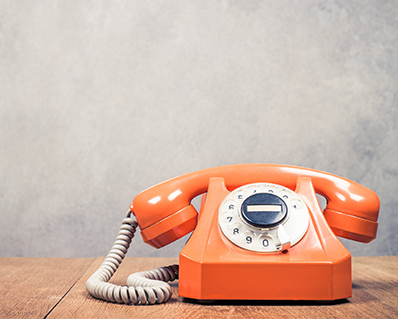 Contact Us
Get in touch with us to know more about our services